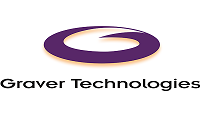 QTEC TECHNOLOGY CO., LTD. is authorized to represent and distribute its Air & Gas industrial filter products in Thailand. Graver Technologies manufactures an extensive line of filtration, adsorbent, ion exchange and membrane products that facilitate and enhance separation and purification processes.
Contaminant Control for Manufacturing Processes
Consumer and industrial products continue to evolve in order to meet the purity and cleanliness demands across a broad spectrum of applications. More recently, the world of instrumentation, power generation, healthcare, industrial vacuums, dust collection and home air cleaning have all demonstrated quantum leaps in progress. With progress comes change and demands for products to meet the new challenges to air quality. In order to achieve the best technology solutions for some demanding processes, a one-size-fits-all approach may not be adequate, and thus a custom solution must be developed. This requires extensive engineering and design experience manufacturing experience to create products that meet and exceed both the functional and regulatory demands, while providing an economical solution.
Top-of-Market Designs for Air Purification
Original Equipment Manufacturers rely on more than just our products, they rely on our commitment to customer support and our on-time deliveries. Our products include designs for air filtration, and medical equipment that remove exhaust smoke, odor and particulate and microbial contamination. We offer radial fin, panel, and other special designs using thermal bonding and glue bead technology. Using our wide variety of synthetic media including our patented PLEKX, HEPA/ULPA and Nano-Fiber, we can modifying our product technology or creating a new product design based upon our diverse product portfolio. Our expertise is in the design, development and manufacture of specific OEM products that result in cost-effective solutions while meeting high quality and performance standards that meet the exact needs for the application or regulatory environment.
CONTACT US
HEAD OFFICE
QTEC TECHNOLOGY CO., LTD.
ADDRESS: 457 BOND STREET ROAD, TAMBOL BANGPOOD, AMPHUR PAKKRED, NONTHABURI 11120 THAILAND
LINE: @qtec-technology
Email: e-sales@qtec-technology.com
TEL: +66(2) 583 8300
Facebook: QtecTechnology