Download Catalogue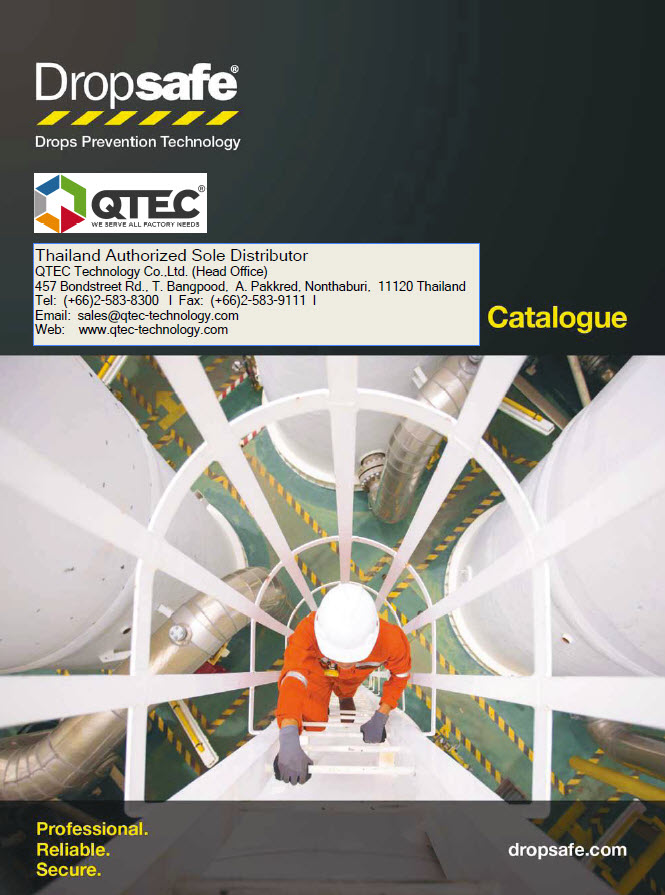 Fixtures, handheld devices, unsecured tools, loose items and structural
components that may fall from height are all poteintial safety hazards.

Dropped objects can cause serious injury, fatalities and damage to critical
equipment.

A wide range of factors contribute to dropped objects:

• Vibration from drilling activities and operating equipment
• Oxidization and galvanic action (internal and external corrosion)
• Dynamic movement of operating equipment
• Environmental factors such as wind and gravity
• Inadequate installation and maintenance
• Wear and mechanical fatigue
• Unsecured tools and equipment used at height
• Poor housekeeping and human error

Industry leaders and organisations have recognized the importance of dropped
object prevention solutions.
CONTACT US
HEAD OFFICE
QTEC TECHNOLOGY CO., LTD.
ADDRESS: 457 BOND STREET ROAD, TAMBOL BANGPOOD, AMPHUR PAKKRED, NONTHABURI 11120 THAILAND
LINE: @qtec-technology
Email: e-sales@qtec-technology.com
TEL: +66(2) 583 8300
Facebook: QtecTechnology